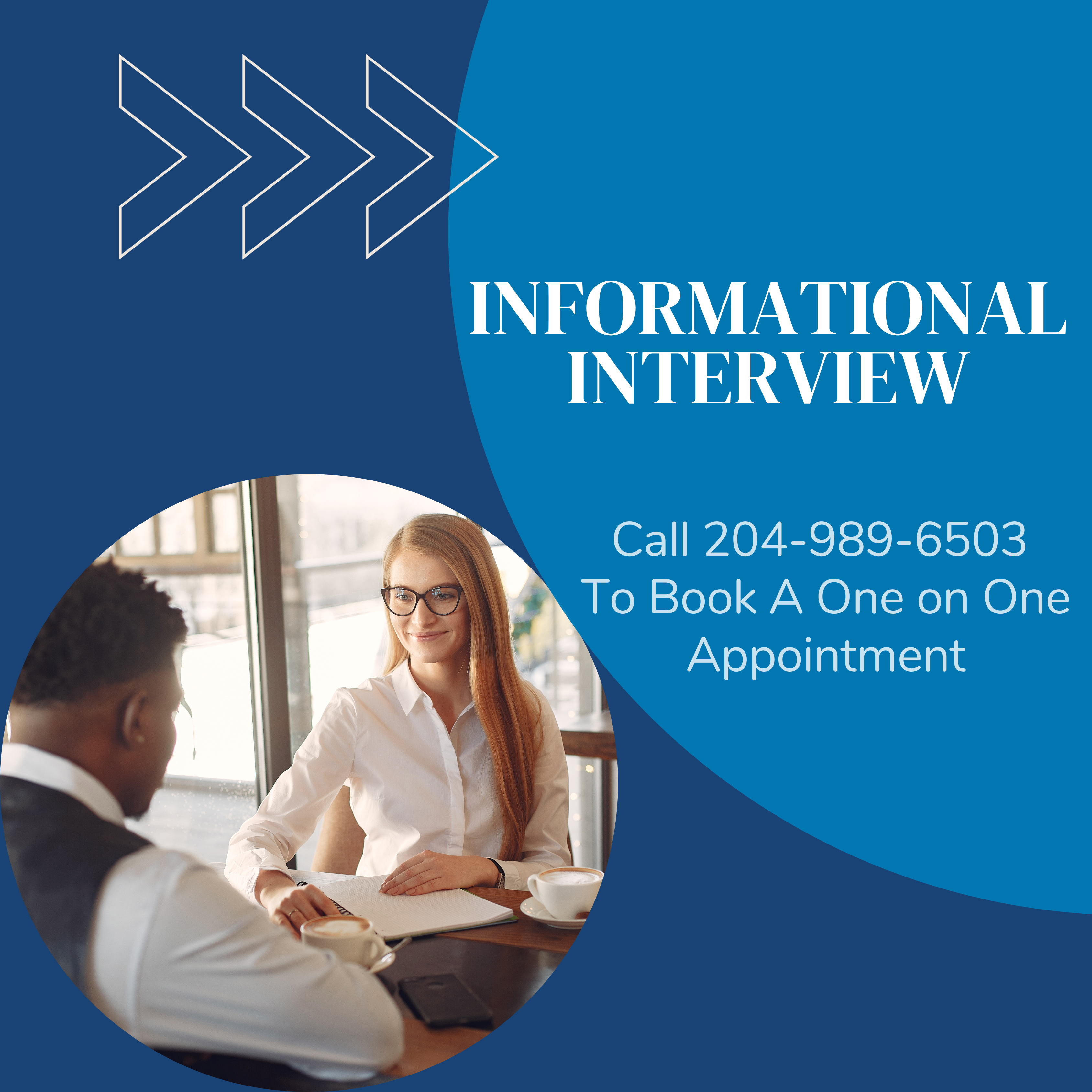 November 15 / 1pm - 4pm / In Person / Please Call 204-989-6503 To Register
1/200 resumes result in a job offer, but 1/12 informational interviews result in a job offer. Why are informational interviews such an efficient and effective job search strategy? Let's learn, prepare and practice together. In this workshop we will:
Discuss why asking for advice is a smart job search strategy.
Learn the three steps for Informational Interview preparation:

Discover where to find people to interview.
Prepare a clean and clear script.
Develop a list of potential questions.

Review tips for a respectful and professional Informational Interview.
Discuss tips for making a lasting impression with potential employers.
Hear testimonials from previous clients who conducted Informational Interview.
Staff referral is required to take the informational interviews workshop.
What Clients are Saying
Confidence, due to a better understanding of the whole "Informational Interview" concept.
How strategic informational interviews are! I can get a job right away or very valuable career information
Informational interviews are not only to learn about the career, but are relationship building
How to conduct an informational interview, start to finish.
That informational interviews are much better ways (or have more chances) to land on a job.
I can write my branding on a card, and rehearse before I am out and about networking
How to brand myself better as well as a better understanding of the skills that I want to develop.
It was nice to be able to talk about the fears about informational interviewing. Taking a perspective that since you are not asking for a job, you cannot get rejected was helpful. Once I am ready to take this step, I feel like taking this mindset will help to alleviate some of the pressure and anxiety about informational interviewing.