Board of Directors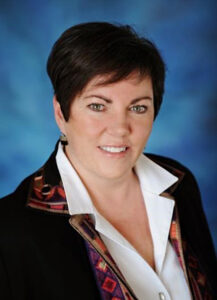 Karen Velthuys
Board Chair
Karen Velthuys is a not-for-profit leader who has extensive experience in our community. She is currently the Executive Director of U-Turn Parkinson's. U-Turn Parkinson's is unique to the Parkinson's community in Canada. Their mission is to support people living with Parkinson's be their best through the practice of wellness.
Previously Karen held the role of Executive Director with Youth Employment Services and South Winnipeg Family Information Centre. As a very active member of her community, Karen also had the privilege of serving as a School Trustee for 12 years in both the Fort Garry and Pembina Trails School Divisions as well as a Governing Board member for the Victoria Hospital.
Karen has a remarkable ability to foster interpersonal relationships. She applies her formal education in human resources, management and counseling in every facet of her communications with others. Karen is gifted in bringing people together to seek solutions that are successful. The community has been a significant benefactor from Karen's commitment and support over the years.
---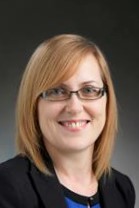 Larysa Motruk
Vice Chair
Larysa is an accomplished and driven HR professional with over 12 years of human resources experience leading effective teams in the financial and agriculture industries. She is an active member of CPHR Manitoba.
Larysa joined the Board of Directors to share her professional experience and support the OVRC vision to provide exceptional support to Manitobans seeking employment. Outside of work Larysa enjoys spending time with family, reading, and walking.




---
Garry Reid
Treasurer
As the Treasurer for the OVRC Board of Directors, Garry Reid offers a wealth of experience as a Financial Services and Banking Business Leader, as well as drawing from his career-long commitment to community service roles supporting organizations within the Winnipeg community.
In 2008, Garry retired from Patterson Global Foods, where he had served as the Credit Manager for International and Global Sales. During his tenure with Patterson Global Foods, Garry became involved the Job Program for Manitoba Youth, a Federal program designed to mentor young entrepreneurs to develop their business and leadership acumen. Prior to joining PGF, Garry enjoyed a successful career with the Royal Bank of Canada, rising through the ranks as Loans Officer, Branch Manager, Business Banking Advisor, and ultimately a Financial Advisory Services leader.Garry is most known for his commitment to service.
For more than 39 years, he has loyally served the Royal Canadian Legion, Fort Garry Branch No. 90. In 2013, Garry was appointed Chairman of the Finance Committee and in 2014, he was named Treasurer, challenged to launch new programs and events that would continue to generate revenue, enrich community involvement, and expand membership.
In addition, Garry has served as Treasurer for the South Winnipeg Family Resource Center and volunteered his time in support of the Salvation Army, Cancer Care Manitoba, the Canadian Diabetes Association, and the Heart and Stroke Foundation of Manitoba. In 1998, Garry was named Volunteer of the Year for his work with the YMCA Self Employment Program.
Garry joined the Board of Directors for the OVRC to share his finance acumen and leadership expertise as Treasurer and Finance Chair. In his spare time, he is a dedicated runner, sports fan, and devoted grandfather.
---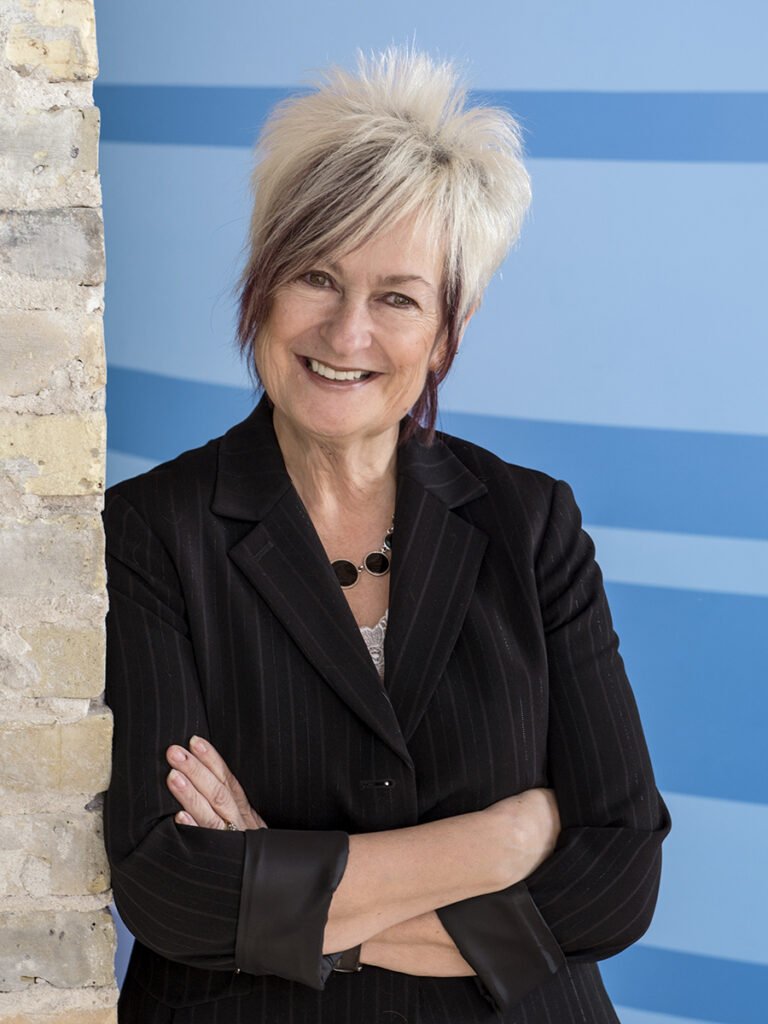 Ahniko Handford
Board Member
Having transitioned from twenty years in the Information Technology sector into Career Development, Ahniko discovered her passion for providing people with the tools they need to get the jobs they want. As a seasoned Employment Specialist with broad experience ranging from assisting at-risk youth, to helping new Canadians seek employment, to counselling individuals in mid-life transition, Ahniko has always found joy in building inspired relationships with her clients while assisting in their job search. Presently, she is delighted to offer career services in the field of vocational rehabilitation at Veritus Disability and Career Management.
Completing her Rhetoric and Communications Degree, Ahniko took her post-graduate Career Development Practitioner (CDP) Certificate, her certification for Personality Dimensions Level 1 Facilitator, and earned her Career and Employment Coach Certificate (CECC). Becoming a facilitator herself for the CECC workshops, she recognized the need for a professional association for CDPs to support each other and thus better serve their clients. In 2016, Ahniko was presented with Manitoba's Leadership in Career and Workforce Development, Individual Achievement Award for leadership in founding the Manitoba Association for Career Development (MACD). Ahniko presently sits on MACD's Board as a Member-at-Large.
As a long-time admirer of Osborne Village Resource Centre, Ahniko is enthusiastic to bring her field experience from her career development practice to support a community organization that has a well-deserved reputation for offering excellence and best practices for Manitobans in "their journey to find meaningful employment".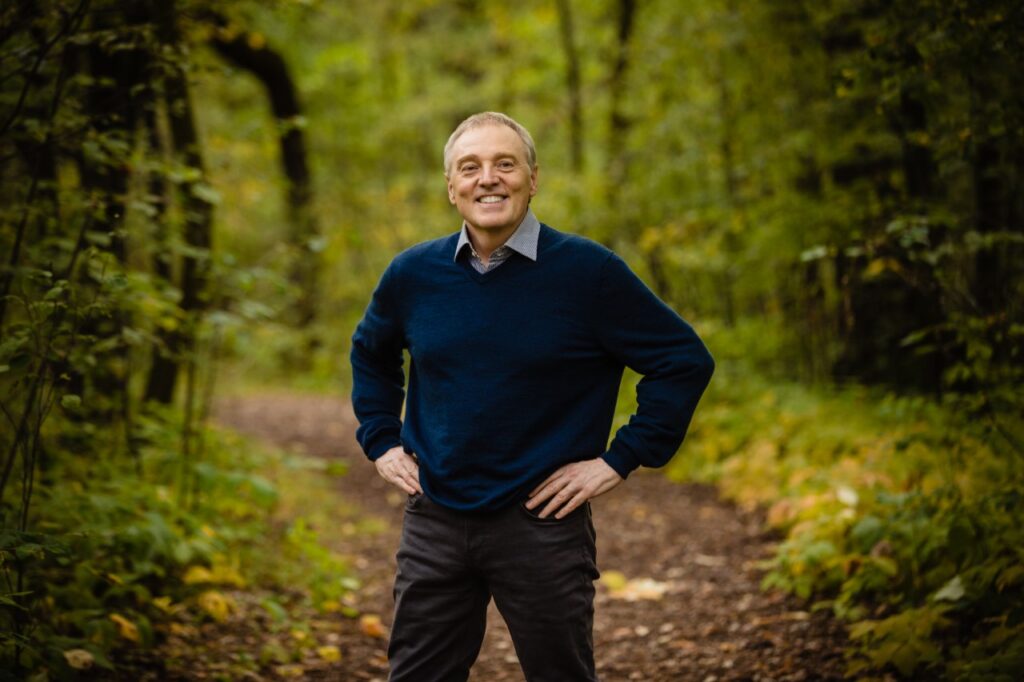 Adriano Magnifico
Board Member
Adriano Magnifico has taught senior high school English and Career Development for 35 years. In 1995, he created the Career Internship Program, a multi-award-winning venture that meshes career development with traditional courses, and which continues to this day. He is chair of the Louis Riel School Division Career Development Committee and member of the leadership team.
He works or has worked with executive/leadership teams with CERIC, LMIC, the Canadian Cyber Defence Challenge, the Winnipeg Chamber of Commerce, and Canadian Manufacturing and Exporters (CME) and the Brookfield Institute for Innovation and Entrepreneurship. He actively volunteers with Junior Achievement, Special Olympics Manitoba, Harvest Manitoba and has coached hockey and baseball in his community for the past 30 years.
He is Co-President of the Manitoba Association of Teachers of English and has worked on teams developing summer literacy programs for marginalized elementary students. Adriano publishes the occasional article on career development, writes a regular column for the local community newspaper, and has won awards for his short stories. He created the LEAN Career Design Canvas personal narrative tool and shares it with CDPs in Canada and various countries.  He hosts the podcast Adventures in Careerland with a team of dedicated high school students. He is happily married to Vicki, has three boys (all moved out!), and two rescue dogs, Maggie and Mighty.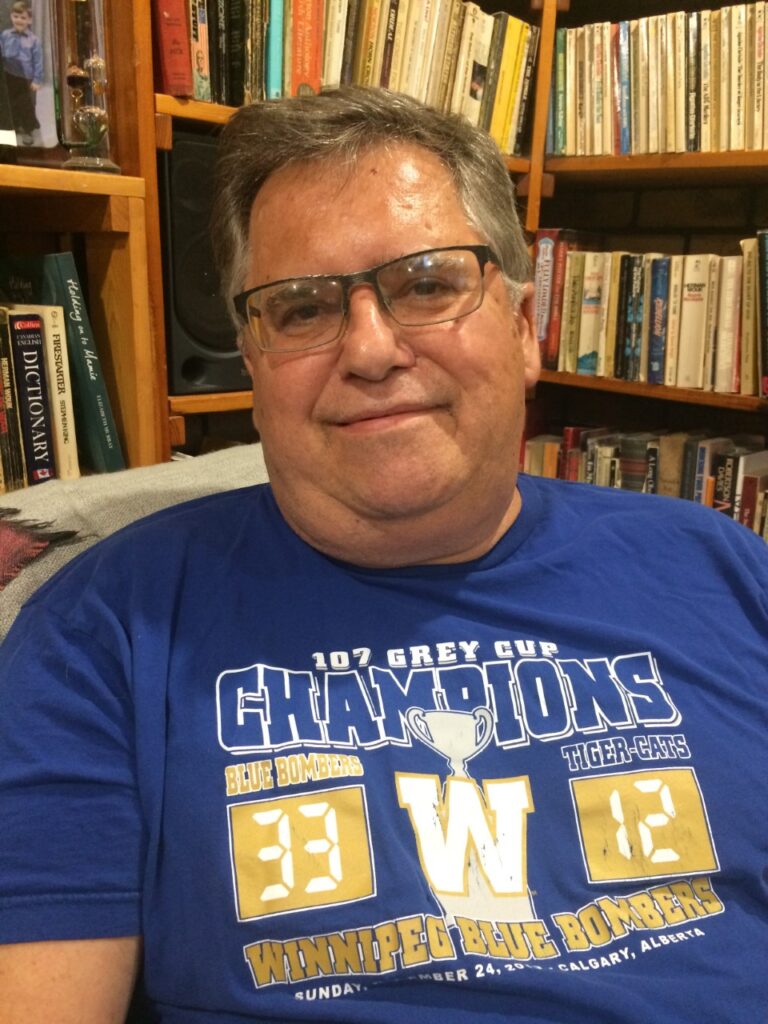 John Helliar
Board Member
John has worked in the Social Services field for over 40 years. He retired from the Manitoba Government in 2016 as a Case Coordinator with Employment and Income Assistances (EIA). He worked with EIA participants in developing job plans that dealt with their barriers and concerns in finding employment or volunteering positions. While with EIA he was appointed as the EIA liaison for Osborne Village Resource Centre (OVRC). Keith Robinson, the OVRC Director, and John presented an OVRC information package to EIA offices in Winnipeg. It was successful in getting the word out how great OVRC was in supporting unemployed and under employed individuals in finding work. John also worked with OVRC staff and management in developing a course for EIA participants.
John has a B.A. in Economics from the University of Manitoba. John also has worked for several other Social Programs (Student Aid, Employment Insurance, Human Rights, Employment and Immigration). The jobs included program review, policy development, research, and client services. John is looking forward to using his experiences to help the Board and OVRC succeed in their Vision.
John has always volunteered. Presently, John is the President of Share the Magic (book giveaway program), Treasurer and Board member at his Church, and Constituency President with a political party. In the past, he has been President of Darwin School Parent Association, a basketball and soccer coach, and he has volunteered for many one-time events (Canada Games, Pam Am Games, etc.).
John is very excited to join the OVRC Board of Directors. He appreciated being asked because he feels that using the extra time he now has available to help out a great organization like OVRC is exactly what he hoped to do in retirement.