Louise Rowlands
Chairperson 
Louise Rowlands is a Human Resource Management Professional with over 30 years of experience in a wide range of human resource, financial and organizational services. She has experience in government, private and not-for-profit organizations around the world.These experiences have stimulated unique insights into the power of individual self-awareness and development, and the impact they have on the success of organizations and the health of entire communities.She has guided thousands of people to transform their personal and work lives by promoting effective communication, positive attitude, mutual respect and personal integrity.
Philip J. Portelance
Vice-Chairperson
Philip is a human resources manager with over 15 years experience in supply chain and human resources management. He began his career in supply chain management in Toronto before coming to Winnipeg in 2006. He moved into the human resources field in 2009 and currently works for The Winning Combination, Inc. Philip is a graduate of the University of Manitoba's Asper School of Business MBA program. He is also a member of CPHR Manitoba and holds the Charted Professional in Human Resources (CPHR) designation. Philip has used his expertise to create HR structures, such as pension and group benefit plans, at two different organizations.
Garry Reid
Treasurer
As the Treasurer for the OVRC Board of Directors, Garry Reid offers a wealth of experience as a Financial Services and Banking Business Leader, as well as drawing from his career-long commitment to community service roles supporting organizations within the Winnipeg community.
In 2008, Garry retired from Patterson Global Foods, where he had served as the Credit Manager for International and Global Sales. During his tenure with Patterson Global Foods, Garry became involved the Job Program for Manitoba Youth, a Federal program designed to mentor young entrepreneurs to develop their business and leadership acumen. Prior to joining PGF, Garry enjoyed a successful career with the Royal Bank of Canada, rising through the ranks as Loans Officer, Branch Manager, Business Banking Advisor, and ultimately a Financial Advisory Services leader.Garry is most known for his commitment to service.
For more than 39 years, he has loyally served the Royal Canadian Legion, Fort Garry Branch No. 90. In 2013, Garry was appointed Chairman of the Finance Committee and in 2014, he was named Treasurer, challenged to launch new programs and events that would continue to generate revenue, enrich community involvement, and expand membership.
In addition, Garry has served as Treasurer for the South Winnipeg Family Resource Center and volunteered his time in support of the Salvation Army, Cancer Care Manitoba, the Canadian Diabetes Association, and the Heart and Stroke Foundation of Manitoba. In 1998, Garry was named Volunteer of the Year for his work with the YMCA Self Employment Program.
Garry joined the Board of Directors for the OVRC to share his finance acumen and leadership expertise as Treasurer and Finance Chair. In his spare time, he is a dedicated runner, sports fan, and devoted grandfather.
Lauren Gerber
Secretary
Lauren is a graduate from the Asper School of Business and completed her Bachelor of Commerce (Honours) with a double major in Finance and Human Resources. With five years of HR experience in recruitment, employee relations, benefits, safety and training, she recently joined Birchwood Automotive Group as the Human Resource Generalist. She has been an active member of CPHR Manitoba since 2012.
Lauren joined the Board of Directors in 2017 and strongly believes the community deserves exceptional support in finding meaningful employment. OVRC is able to provide a safe and inclusive environment for those making a career change.
Lauren enjoys spending time with her family and friends, connecting with others in the community and continuously learning. She also enjoys maintaining a healthy lifestyle.
Travis Couture
Board Member
Travis Couture is President of Essential Business Solutions. He works with small to medium size businesses to provide a variety of planning and financing solutions for his clients. He brings almost 15 years of financial experience to the OVRC board. Travis believes in life long learning and always looking at ways to improve how companies do business.
Travis's reason for being on the OVRC board is to make sure that OVRC can continue the great results for years to come.
John Jacobs
Board Member
John is a labour and employment lawyer with experience on both sides of the labour management relationship. Before practicing law, John held a variety of labour, technical, and office positions, and has made three major career transitions.John has a keen interest in workplace issues and is a proponent of continuing education. John got a Bachelor of Arts (Labour and Workplace Studies) and a law degree as a part time student while working full time. He graduated law school at age 45.
Ben Capili
Board Member
Ben Capili graduated with a Master of Social Work from Wilfrid Laurier University with a concentration in community, policy, planning, and organizations. Ben has a passion for issues involving race, diversity, and equity. During his MSW studies, he was involved with the Equity Planning Committee to develop a Five-Year Equity Plan for the Wilfrid Laurier University Faculty of Social Work. Since his return to Winnipeg in 2016, Ben was employed in the field of adult mental health and is presently working in home care with the Winnipeg Regional Health Authority Health. Ben is also a therapist for the Therapeutic Alliance in addition to being a sessional instructor in the Social Work program at Booth University College. When he is not working he enjoys spending time with his family and following the Winnipeg Jets.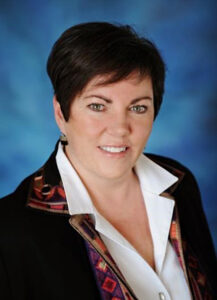 Karen Velthuys
Board Member
Karen Velthuys is a not-for-profit leader who has extensive experience in our community. She is currently the Executive Director of U-Turn Parkinson's. U-Turn Parkinson's is unique to the Parkinson's community in Canada. Their mission is to support people living with Parkinson's be their best through the practice of wellness.
Previously Karen held the role of Executive Director with Youth Employment Services and South Winnipeg Family Information Centre. As a very active member of her community, Karen also had the privilege of serving as a School Trustee for 12 years in both the Fort Garry and Pembina Trails School Divisions as well as a Governing Board member for the Victoria Hospital.
Karen has a remarkable ability to foster interpersonal relationships. She applies her formal education in human resources, management and counseling in every facet of her communications with others. Karen is gifted in bringing people together to seek solutions that are successful. The community has been a significant benefactor from Karen's commitment and support over the years.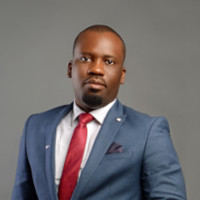 Yemi Olaleye
Board Member
Yemi Olaleye is a Chartered Professional Accountant (CPA, CMA) with over 12 years experience in Accounting and Finance cutting across different organizations within the financial services and energy Industries. Yemi is graduate of the University of Liverpool in the United Kingdom, where he obtained a master's degree in international accounting and finance.
Yemi has a passion for helping organizations grow and achieve their goals by providing quality finance and business advice.