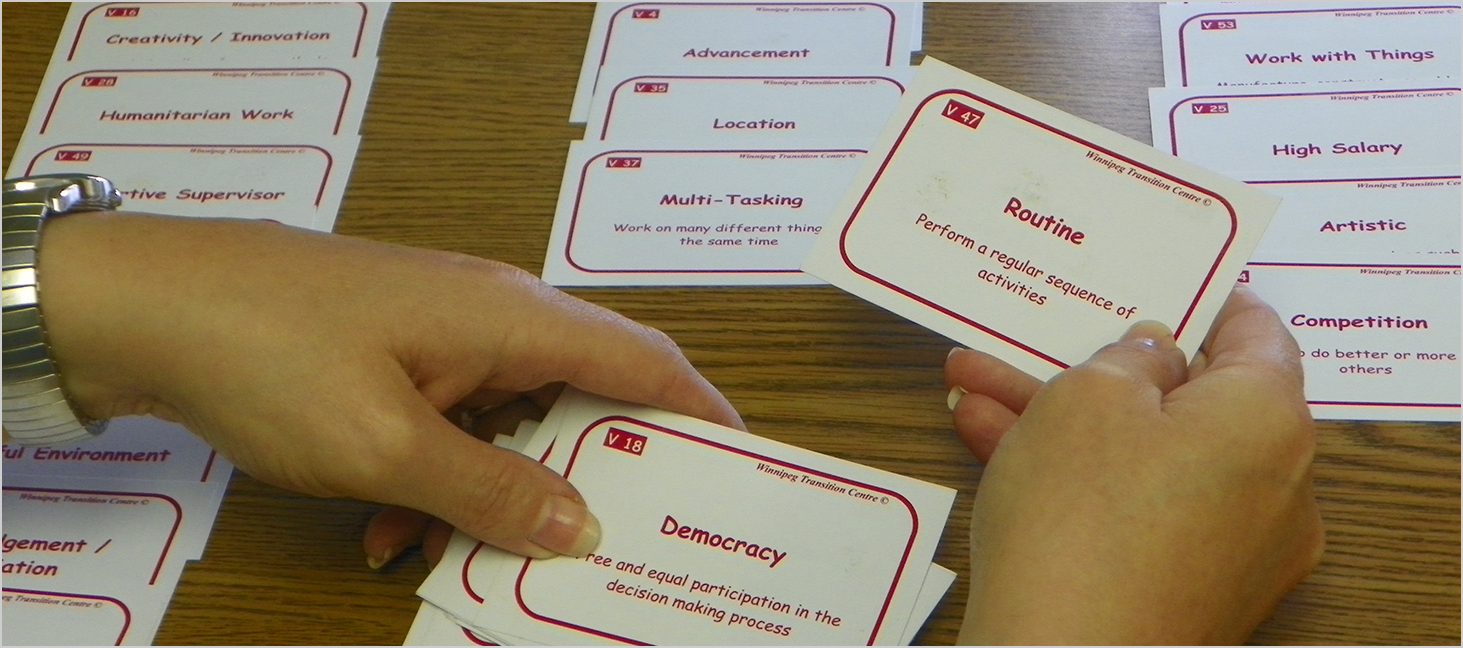 If you are in the process of trying to decide if it's time for a career change, but don't know how to get the ball rolling, set up an appointment with a career counsellor here at OVRC. You will be given the time and space to reflect on and identify your values, skills, attributes, work experience and personality type—all of which are vital to career exploration.
Next, you will be provided with career exploration resources that will provide you with detailed information on occupations in the various sectors that make up the Canadian economy. With this information, and the criteria you have identified in your self-reflection, you will be able to choose an occupation that fits your needs, goals and aspirations.
Working with your career counsellor in the final phase you will develop a specific, measurable, attainable, realistic and timely action plan to get moving towards your career goal. Gaining knowledge of the career exploration process is a life-long skill set that will not only help you move towards your next career goal, but will also be invaluable in helping you continue to set goals for set goals for job satisfaction in the future. You will:
Take an inventory of skills, values and attributes
Get the tools to research careers and jobs
Learn how to get up-to-date information about an occupation
Start building a new professional network
Develop an action plan to help you attain your goal
What Clients Are Saying
I want to thank you for your help, guidance and counsel during my career exploration. I learnt a lot about myself during the assessing of my strengths and values exercise, which has helped me to obtain the right fit position. I am currently in at the Defense Construction Canada. Your energy and positive vibes helped me to be in more of a position in my search for new employment. I will forever be grateful for your assistance during my time at OVRC. Please keep up the wonderful work that you do.
Thanks again for your help.